Delivery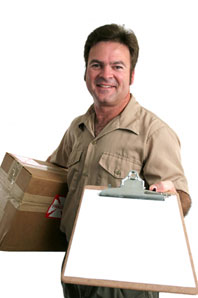 For UK and EU residents there will be a flat rate delivery charge of £6.00 which includes insurance, packing, handling and signed for delivery. For non EU residents shipping will be £6.00 plus an additional International Handling charge, however goods will be charged less VAT.

Shipping Information:
We will process your purchase within 3 working days of receipt of your order and will ship your goods out to you via Royal Mail's signed for delivery (airmail signed for if you live outside of the United Kingdom) on our earliest shipping day.

We deliver to all locations around the world. All our parcels will require a signature on receipt which helps to protect both parties in case of the rare event when a parcel becomes lost in transit.
Shipping Days:
We ship to our customers throughout the working week (during the Christmas break shipping may be delayed by a few days as with other national and international holidays).
Delivery Times:
Delivery times vary depending upon location, if you want more information on when you can expect your parcel to arrive please don't hesitate to contact us.
Important - Customs Duty:
If you live outside of the EC (European Community) your government may charge you a customs duty due to our goods being classed as a foreign import. When shipping to international destinations we will fill out and apply the appropriate customs form to our parcels enabling your country's customs officers to readily identify the parcel's contents, weight and value and any other information which is required. If you are unsure if you will be charged then we strongly advise you to seek advice from your government's Customs Department.